UV lights are not so common in our daily lives but can be useful for certain purposes. UV light suppliers mainly produce UVA LED lights used for UV curing and UVC LED lights for sterilization. Besides UV curing, UVA lights can also help detect small damages on equipment, find minerals, and so on. But whether it can be effective or not depends on its quality. Only those produced by reliable UV light suppliers can withstand the test of time and difficult tasks. Take a few minutes to read this article, which lists some of the best UV light suppliers!
Top 6 best UV light suppliers/manufacturers
1. Dymax
Dymax is a company with a history of over 40 years and focuses on manufacturing curable adhesives, UV curing lights, etc. This industrial leader carries out effective solutions to achieve the highest quality and efficiency of their products and reduce their influence on the environment. There are nine factories and around 400 employees at Dymax all over the world. They have developed the products needed for the whole process of UV curing. These devices and utensils work in fields like the assembly of medical devices, aerospace, automotive, and so on. Their UV lights help achieve the highest efficiency and intensity. With these lights, the cure can be finished in 5-30 seconds.
2. Mokolight
Mokolight is a professional OEM and ODM manufacturer from China and offers a whole series of LED products, which include UV lights. For more than 16 years, Moko has explored the possibility of developing UV LED lights of the highest quality. Moko measures all the products by multiple tests, and certifications like ISO and UL guarantee that the UV LED lights are worth it. By now, there are 10 production lines and over 600 workers in the 13,000-square-meter factory. Besides, around 200 salesmen and engineers are waiting to provide 7/24 service and customized design. Mokolight also impresses customers with its short turnaround and competitive prices. Contact us and ask more about the best UV LED lights!
3. LightSources
Since the foundation of Lightsources in 1983, they have aimed to be an OEM manufacturer that provides first-class products and service to the whole world. And now they manage to become the top innovative light supplier, and their products appear in many areas around the world. Their display backlighting is even used in the US Space Program. They know well how to add value to the programs of their customers. LightSources has global companies in North America, Europe, and Asia to produce UV germicidal lights and curing lights. They produce UVC lights according to industrial standards and have the highest efficiency. As for the curing lights, they have applied cutting-edge technology, and the curing solutions are patent-protected.
4. Hoenle
Founded in 1976, Hoenle is an expert in LED UV systems and provides UV appliances to the whole world. As a company listed on the stock exchange, they also have offices in seven other countries to build the network, establish partnerships, and offer the best service. Their products are widely used in fields like electronics, printing, automobiles, aerospace, and so on. They have made great contributions to the UV curing industry and developed the most efficient UVC lights. ISO and CE certifications guarantee the quality of their products. Moreover, Hoenle also has many subsidiaries that develop different types of products for UV applications.
5. Ushio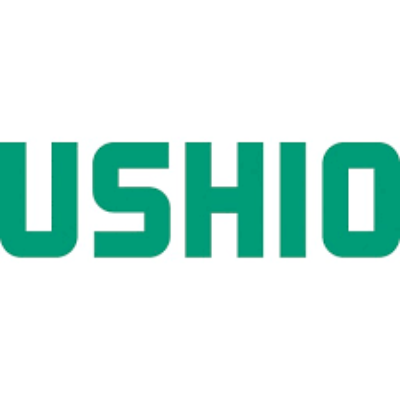 Ushio dedicates itself to developing a whole set of LED lights that emit light of different wavelengths. Since 1964, their products have been used in diverse industries and have contributed to great progress in life sciences, electronics, etc. They have specific solutions for every different field and always provide safe and high-quality LED lights. After analyzing their customers' requests, they work to find the most suitable products that can help with the project. Ushio is listed on the Tokyo Stock Exchange and has 5700 employees as of 2014. Their curing LED lights have a light weight and homogeneous radiation, which suit the requirements of curing equipment.
6. IST METZ
IST METZ is a German mechanical company founded in 1977. They have 12 companies and more than 550 employees around the world. They produce and export UV curing equipment for customers from different countries. IST METZ was awarded as the leading manufacturer in the UV curing industry from 2018 to 2022. The factories and offices of IST METZ cover an area of 21,800 square meters. IST METZ has sold 14256 systems, and the turnover is €83 million. They offer a complete LED UV system that can fulfill customers' various needs. LED UV lights make the system more environmentally friendly and ready for immediate use.
Q&A about UV light
What is a UV light used for?
UV is the abbreviation for ultraviolet in English, which is an invisible light that has a shorter wavelength than the visible violet light and emits electromagnetic radiation. There are two commonly used UV lamps: one is short-wave ultraviolet (UVC) with a wavelength of 200–280 nm for sterilization. The other is UVA light with a wavelength of 320–400 nm for UV curing.
What is UV light effect?
UV light can do harm to our skin and eyes when someone is exposed to it directly for a long time. It may lead to inflammation and, more seriously, cancer. But as long as the operators know the precautions and wear protective equipment, it is possible to reduce the influence to a minimum.
Which light has UV?
Common types of UV lamps include:
Metal halide lamps
Mercury vapor lamps
Nail lamps
Electrodeless lamps
UV LED lights
But now UV LED lights are the ones that are widely used. UV LED lights outperform others in terms of heat emission and being environmentally friendly.
Conclusion about UV Light Suppliers
Nowadays, there are some fake UV lights on the market. These lights emit purple or blue light but are not helpful at all. Especially when it comes to UVC lights, you don't even know whether the light has sterilized your place or not. Thus, we need to find reliable and certified UV light suppliers to ensure that we are buying safe and effective UV lights. Look for more information about the manufacturer and seek professional advice, and then you will be sure to find a reliable supplier.